Würth Industria España is an exhibitor at various trade fairs and industry platforms. The main highlights of our trade fairs include the latest technologies and innovations from the fields of RFID Kanban and workplace systems, as well as electronic procurement solutions, CPS®miLOGISTICS and ORSY®mat solutions. Visit us to gain a new perspective and take the opportunity to see our supply solutions and products for efficient C-Parts management in a live setting.
International trade fair participations of Würth Industrie Service GmbH & Co. KG
| Trade fairs | City | Date | Ticket |
| --- | --- | --- | --- |
| Fastener Fair Stuttgart – International Exhibition for the Fastener and Fixing Industry | Stuttgart | 05/18/2021 to 05/20/2021 | Information will follow shortly. |
| LogiMAT – International Trade Fair for Intralogistics Solutions and Process Management | Stuttgart | 06/22/2021 to 06/24/2021 | Information will follow shortly. |
| The International Suppliers Fair (IZB) – Europe's leading trade fair for the automotive supplier industry | Wolfsburg | 10/05/2021 to 10/07/2021 | Information will follow shortly. |
| A+A – The world's largest and most important event for safe and healthy working. | Düsseldorf | 10/26/2021 to 10/29/2021 | Information will follow shortly. |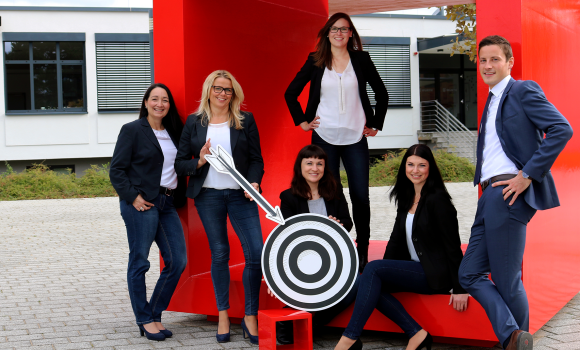 Careers events
The perfect job. With certainty.
Are you a school pupil or student, or a young or experienced professional, and want to get to know us as an employer? Come to one of our university, personnel or training fairs or to one of our campaign days and find out more about careers at our company. Whether you are seeking an internship, training or an immediate job: Meet your local contacts at the event. For your perfect job.
Events
Local inspiration.
At the many events and seminars, external and internal speakers provide information on current topics, legal issues and innovations in the fields of connection technology and C-Parts management. These events provide a platform for the mutual exchange of knowledge, and make it possible to recognise new perspectives and discover valuable ideas.
Event calendar
All dates at a glance
In the events calendar, you will find all the events and seminars presented at a glance. From customer days to trade fairs, technical forums, conferences, specialist seminars, cooperation events or permanent exhibitions on the topic of art & culture – we offer an exciting programme all year round on the topics of connection technology and C-Parts management.