Maximum security for your materials management
Consumables such as personal protective equipment, tools or machines with irregular, unpredictable requirements play a significant role in your company's cost and efficiency balance sheet. It is not so much the cost of the materials that matter, but rather their procurement or a shortage of operating supplies that cost you and your employees a lot of time and money.
In addition to our system solutions for production material, Würth offers a holistic, modular concept for auxiliary and operating materials. With the dispensers, we take care of the delivery, the storage and stocking up to the fully automatic replenishment of your auxiliary and operating materials. All processes are transparent and thus completely traceable. Due to the existing authorization concept, the withdrawal permissions can be assigned individually per user and therefore unwanted withdrawals can be avoided. In addition, the machines have the advantage that your auxiliary and operating materials are available 24 hours a day, meaning you no longer depend on the opening hours of your material issue.
The application is very simple: simply login, remove the product and the system automatically triggers the reordering.
Our four models with their large number of variants offer maximum flexibility and serve a wide range of requirements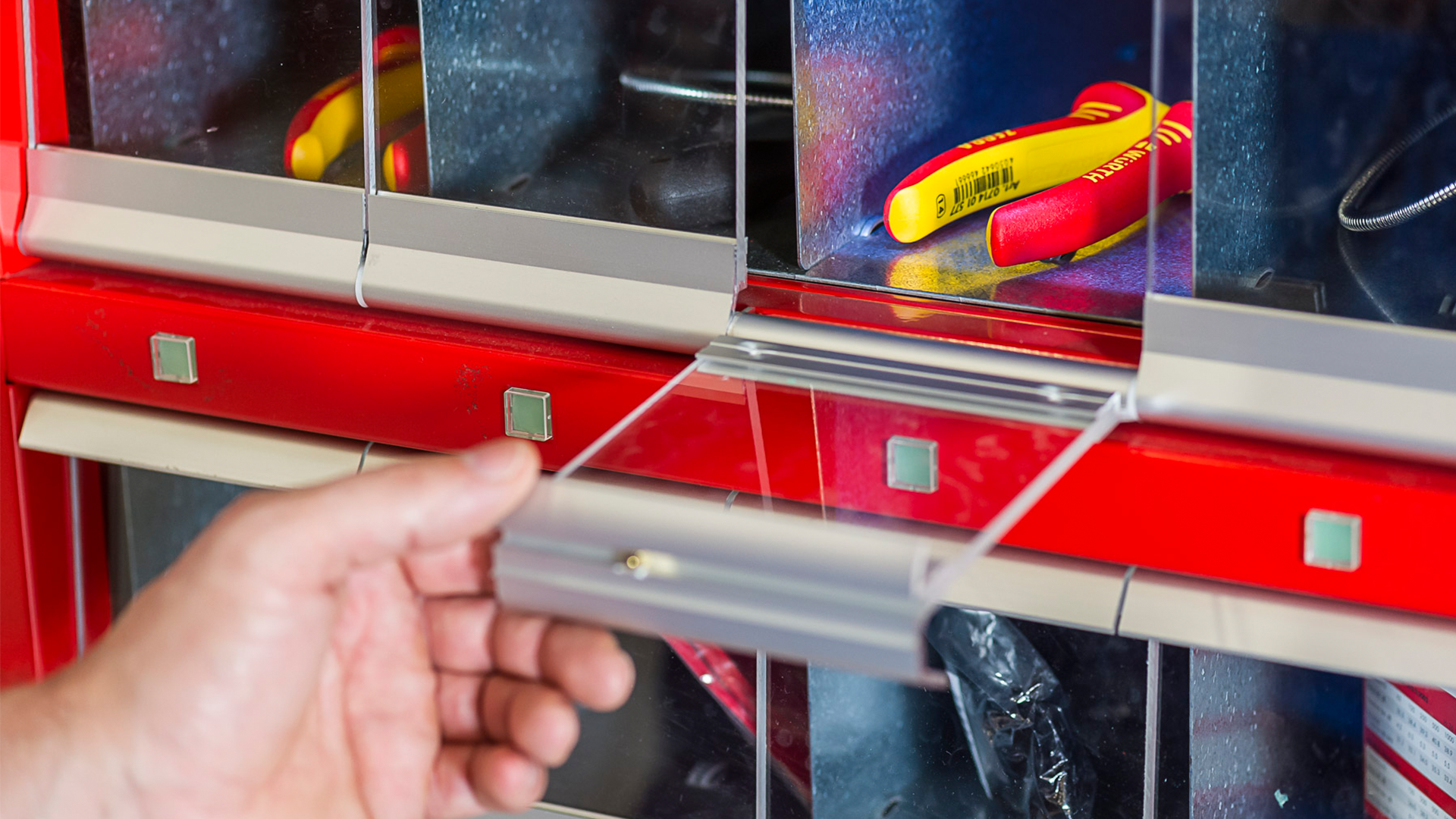 ORSY®mat FP – the vending machine for commodities and consumables
The ORSY®mat FP is the perfect machine for needs-based, optimised storage and provision of various high-quality commodities and consumables.
We will work with you to develop your customised modular vending machine, designed to suit your specific needs: You specify the scope and contents, we'll take care of the rest.
There are nine ORSY®mat FP variants you can choose from with up to 72 flaps for your specific requirements.
The innovative control system communicates directly with our ERP system and allows a real-time inventory and replenishment of consumables, tools and other product groups (e.g. personal protective equipment).
ORSY®mat HX – the helix-based vending machine

Our helix-based dispenser can be individually assembled according to your requirements with regard to assortment variety, size of articles as well as quantity demands and can be seamlessly integrated into your material supply without restructuring your in-house processes.
Our helix-based vending machine system is designed to be custom-built around your needs with regard to product range variety, item size and quantity requirements. Helix-based vending machines integrate seamlessly into your material supply with no need to restructure internal operating processes. Different helix designs in the vending machines give you maximum flexibility on capacity and offered items.
ORSY®mat RT – the rotation-based vending machine

The ORSY®mat RT is the right vending machine for production facilities that require a variety of different auxiliary and operating materials.
We work closely with you to configure a vending machine that serves your individual requirements - from 8 to 48 boxes per layer, up to 384 different products.
This variation of vending machines handles best small and medium sized products. The boxes provide a secure storage of the products, whereby it is possible to fill them with a single article, regardless of the packaging unit.
ORSY®mat DR – the drawer-based vending machine

The drawer-based vending machine is an economical and reliable solution to start with automated tool dispensing.
The system can be used to store, provision and dispense tools, maintenance materials, measuring and testing equipment, and other high-quality items.

Features of our ORSY®mat solutions

Identification required for access
Article withdrawal
Direct selection
Select products on the display
Scan product barcodes
Automated ordering
After every withdrawal
Once a day
Transparency
Each withdrawal is documented
Allocation to cost centres
Reporting
User interface
Individual assignment of roles and rights
German, Czech, Danish, Dutch, English, French, Italian, Polish, Spanish, Slovenian