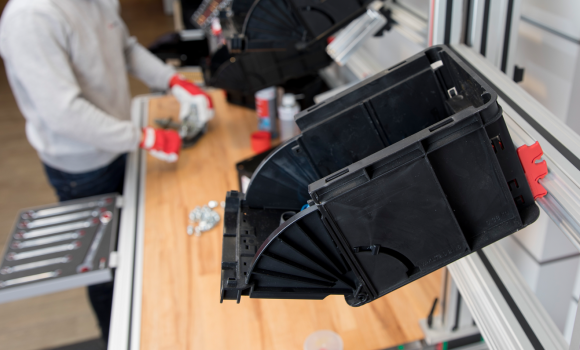 W-KLT®Clip
Mobile bin
The W-KLT® Clip makes the kanban bin mobile, so that the C-Parts are flexibly available at different locations in the manufacturing facility and can be used either at the storage location, on the production line, in assembly or at the workstation itself.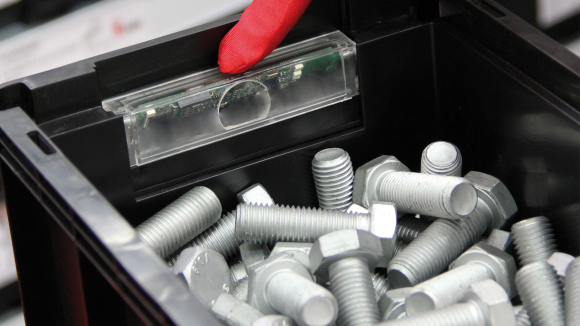 iBin®
Bin with camera module
The iBin® camera module automatically and autonomously sends stock level and repeat orders directly to the Würth Industrie Service ERP system from the bin, regardless of its location.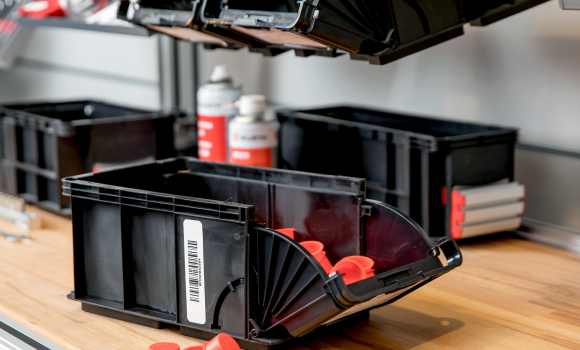 W-KLT® 2.0
Würth small load carrier
The basis for the delivery of C-Parts directly to the workstation are our innovative and patented bins, W-KLT®2.0 (Würth small load carrier).